GUIDE
The Essential Cloud Migration Checklist
Learn how to complete a smooth and efficient cloud migration with our helpful guide.
Complete the form to download your copy now
What you'll learn
Moving your business to the cloud offers significant advantages, including tighter security, faster speed, and easier access to vital information. But it can be a complex process, requiring specialized tasks and lockstep cooperation with the team.

In this guide, DuploCloud will enumerate and explain, in detail, every step of migrating your business to the cloud.
This includes:
An easy-to-reference checklist to keep track of migration progress.
Important pre-planning considerations to ensure a smooth migration.
Step-by-step instructions for each phase of cloud migration.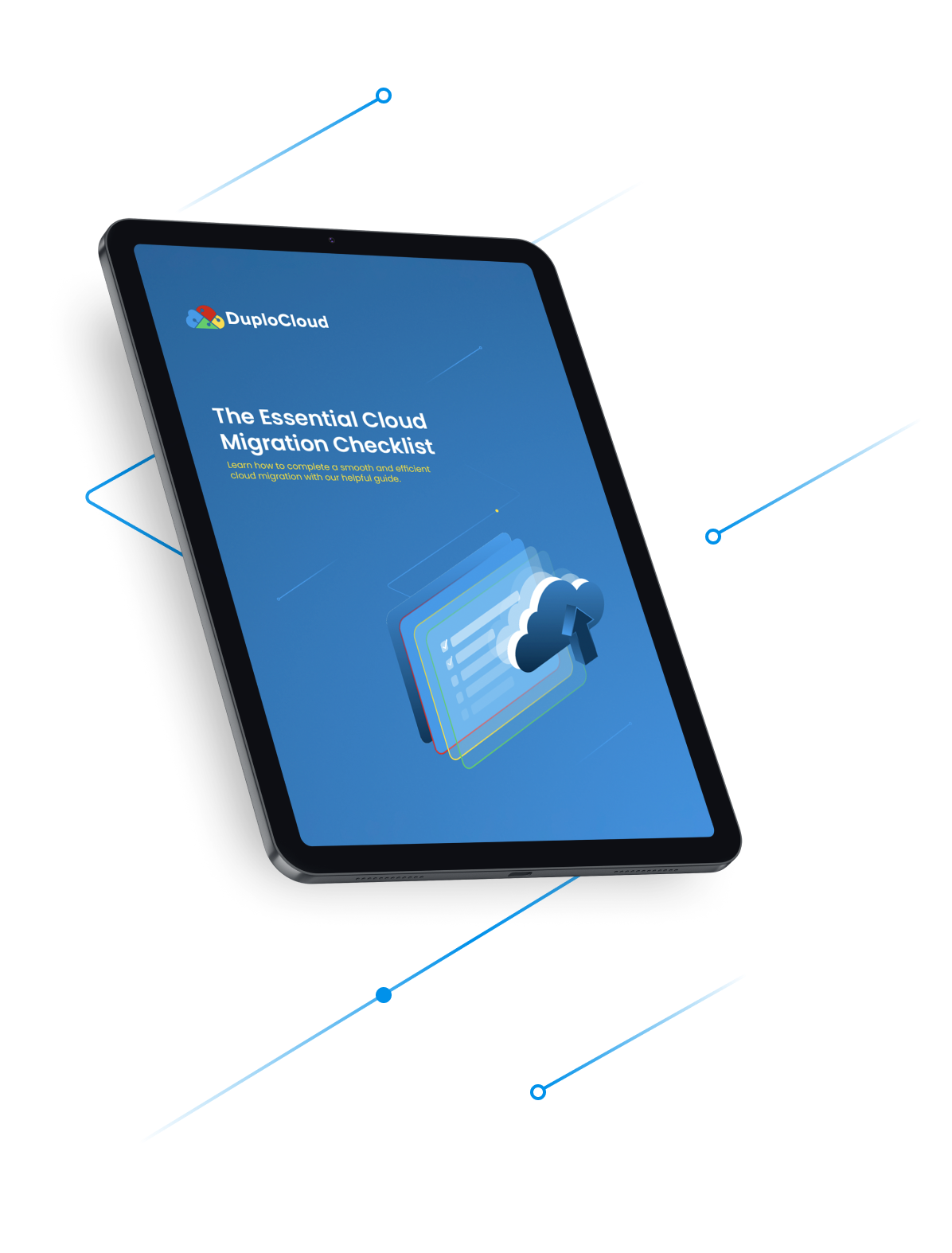 Get started today
Ship faster. Automate compliance. Stay secure.