WHITE PAPER
Cloud Computing Adoption in Modern Healthcare
Maximizing healthcare with the cloud. A Survey of 500+ IT professionals uncovers the key to high satisfaction rates, overcoming compliance roadblocks, and driving transformative results.
Complete the form to download your copy now
What you'll learn
We surveyed 500+ IT workers at US hospitals, clinics, agencies, and more to learn more about how cloud computing figures into their professional lives. Here's just some of what we found:
This includes:
Cloud is on the Rise: It is estimated that 90% of healthcare businesses will use some form of cloud computing by 2025
Compliance Pains: More than half of respondents that have not switched to the cloud cited compliance as the biggest barrier to doing so
Worth the Work: 94% of healthcare professionals who completed a cloud migration would recommend it to their peers
Complete the form to get your free copy of the report and learn more.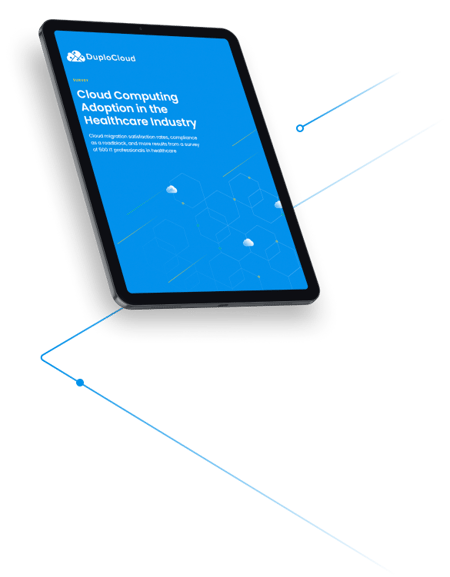 Get started with DuploCloud today
Ship faster. Automate compliance. Stay secure.