WHITE PAPER
Platform Engineering Is the Future of DevOps
Internal development platforms (IDPs) will see adoption rates as high as 91% within the next five years — download our survey to find out why.
Complete the form to download your copy now
What you'll learn
We surveyed 500 IT professionals across several industries and disciplines to discover how they approach DevOps and how they are evolving their tactics to adapt to the constant demands of modern businesses. Here are just a few critical stats from our report:
This includes:
Cloud computing is the present: 85% of respondents are either on the cloud or currently migrating.
Burnout is rising: Nearly 50% of senior engineers say burnout is their team's number one issue, caused mainly by heavy workloads and inefficient processes.
Platform engineering is the future: Over 90% of respondents have adopted or plan to adopt an IDP within the next five years and believe they'll be less stressed and more satisfied after making the shift.
Complete the form to download your free copy of the survey.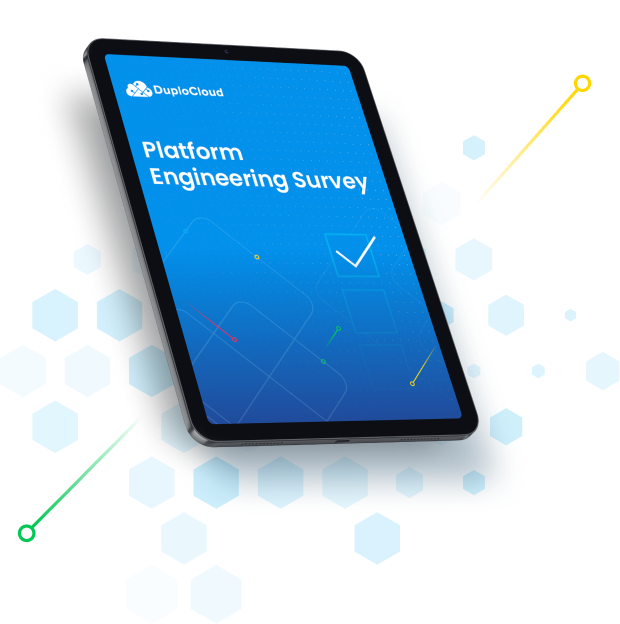 Get started with DuploCloud today
Ship faster. Automate compliance. Stay secure.